Castle town "Fukuchiyama" that Mitsuhide Akechi got
Fukuchiyama Castle is built on the small hill in the city and is castle built by war-torn country military commander, Mitsuhide Akechi who subjugated Tamba country in about 1579 (Tensho 7). Castle tower was restored in 1985 (Showa 60), and maintains now as Fukuchiyama Castle park. It becomes designated cultural assets of city. We spread good government on this ground, and footprint of Mitsuhide loved as Ryo by citizen of territory is left.

Mitsuhide Akechi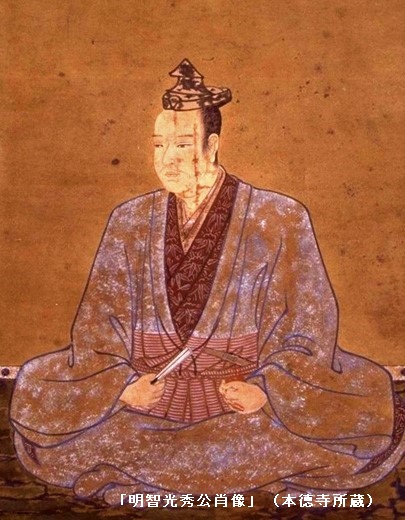 "Prince Mitsuhide Akechi portrait" (this virtue temple possession)
When Mitsuhide Akechi served Nobunaga Oda from mere unemployed person, we showed the prominent talent and did exceptional success in life in the Odas. We subjugate the Tamba whole area when we receive command of Nobunaga Oda in 1579 (Tensho 7). We rebuilt wide Yamashiro whom there was on this ground and changed our name with Fukuchiyama Castle. We reduce tax and perform river improvement construction and perform good government and, also, are known as earnest man whom concubine does not put other than Hiro child who is reception room of life. And we rebelled suddenly at time of another one step though we made an effort for world unification of Nobunaga Oda and defeated Nobunaga Oda by Honnoji Incident.
From last April, NHK 2020 TV saga Mitsuhide Akechi of the leading role it was announced, "giraffe (giraffe) came". We publicize Fukuchiyama City as the ground related to Mitsuhide Akechi, and various history culture is left including Fukuchiyama Castle which is the first lord of a castle. Please go out to Fukuchiyama City which footprint of Mitsuhide is left.
Goryo Shrine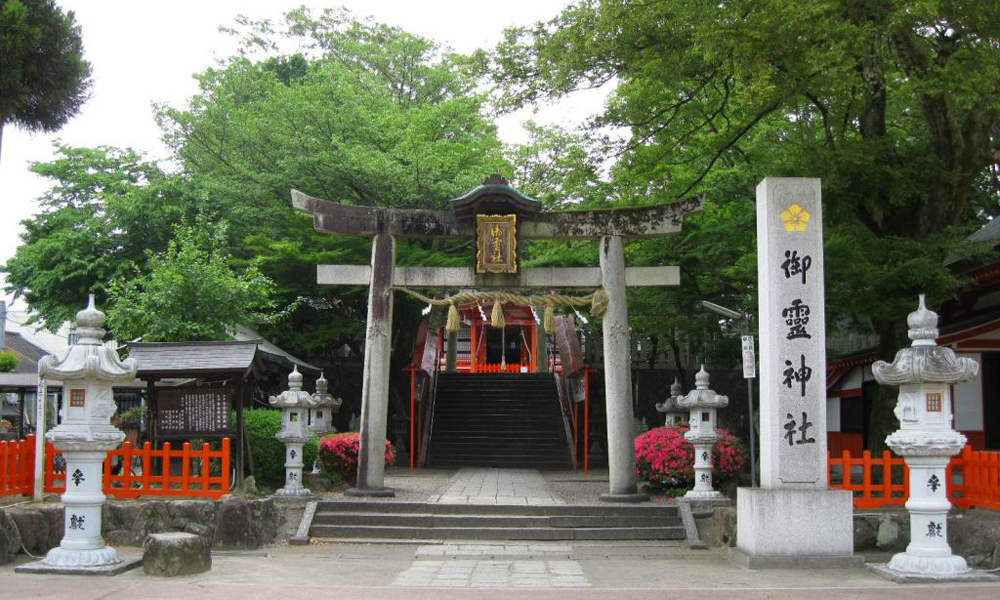 It is the back from "Honnoji Incident" more than 100 years. Fukuchiyama lord of a castle, Tanemasa Kuchiki at the time enshrined the spirit of a dead person of Mitsuhide Akechi together to small shrine which worshiped Uga spirit of a dead person Ogami and founded Goryo Shrine.
Cafe & cake Akechi teahouse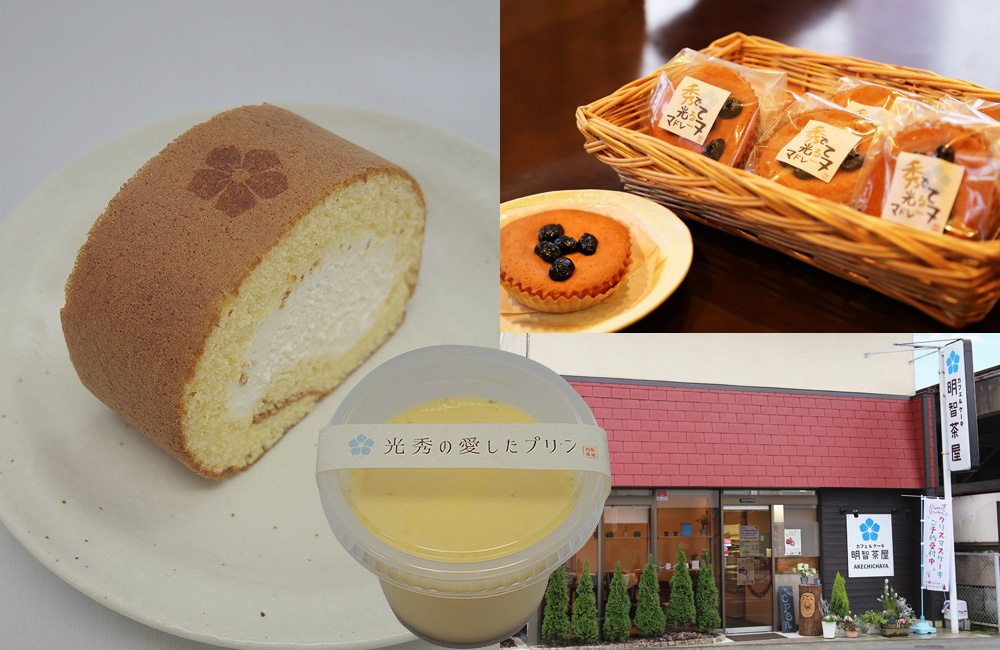 Cake restaurant "Akechi teahouse" that Mitsuhide fans gather from the whole country. Product of popular No1 is "pudding which Mitsuhide loved" sold from the beginning of opening of business. In addition, sweets related to Mitsuhide including "bellflower roll" that branding iron of family coat of arms of "madeleine which excels, and shines" and Mitsuhide using Tamba black soybean was pushed line up. As concept of the making of shop and the making of product "shows cute war-torn country X," it is chosen the next fortune as souvenir of done girl in history search. It is a 5-minute walk from station to the west. There is parking lot. For more details, to homepage (https://akechichaya.com/)