Castle town cycling trip around the ground related to Mitsuhide Akechi!
When Mitsuhide Akechi subjugates Tamba for the age of civil strife, many anecdotes remain in the ground of Fukuchiyama. Episode concerning construction of a castle and stone wall of Fukuchiyama Castle which can climb the only castle tower in famous Kyoto. In addition, we follow footprint of Mitsuhide Akechi loved by exemptions of river improvement measures and income from a manor money in Fukuchiyama. Can you see new Mitsuhide Akechi image that you cannot learn with textbook of the history if you go round these courses?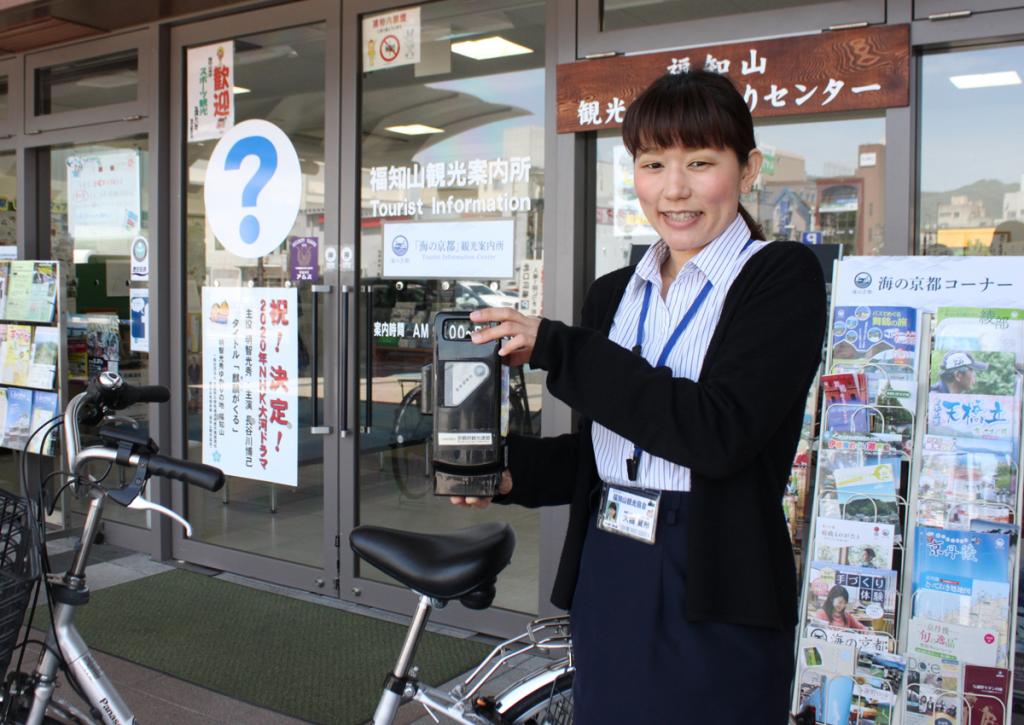 01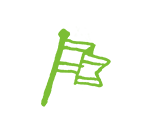 Fukuchiyama tourist information center
JR Fukuchiyama Station north exit business hours from 9:00 to 17:00
Rent-a-bicycle duties: We rent e-bike, normal bicycle.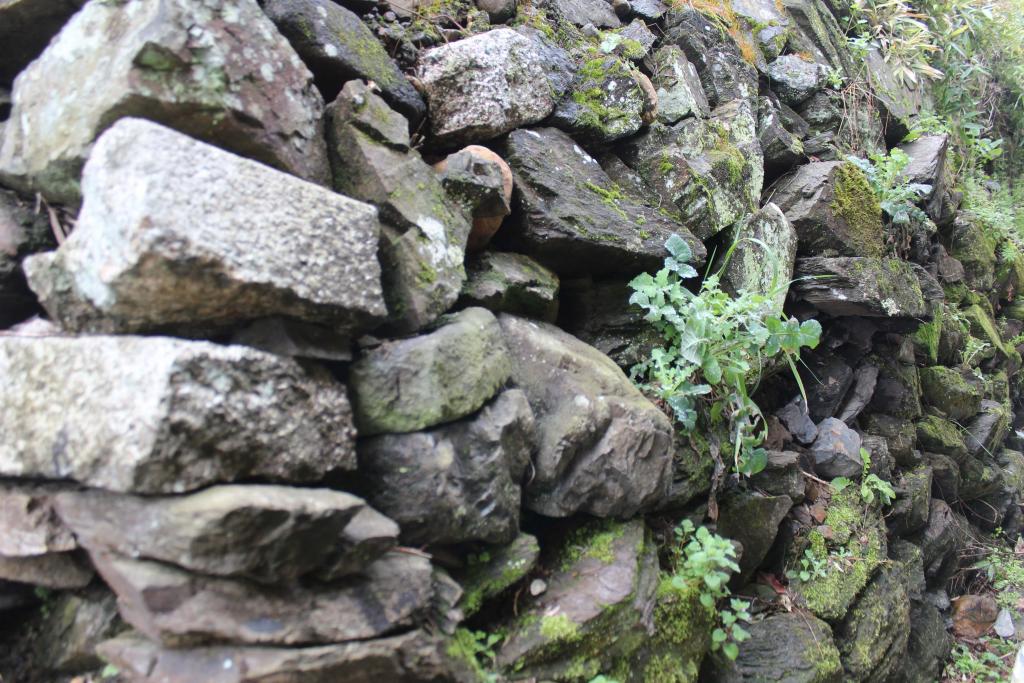 02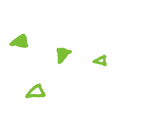 Surface heaping up stone wall
As for the Fukuchiyama Castle, stone wall with conversion stone is famous, but stone wall of outer wall is stone wall of surface heaping up, and former times are remembered.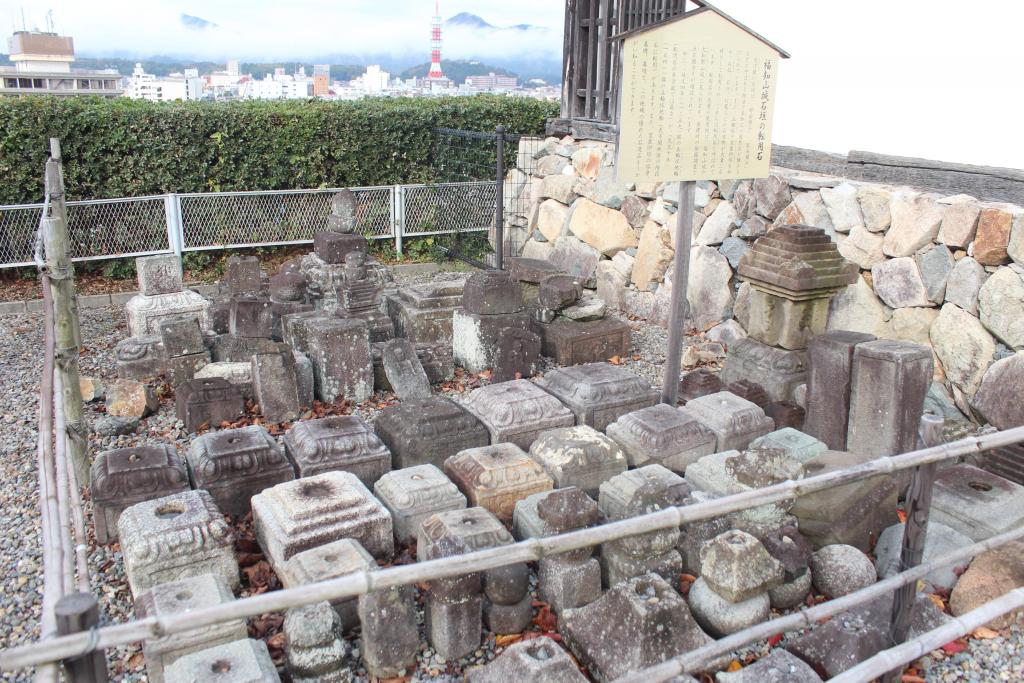 03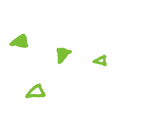 Mitsuhide Akechi construction of a castle Fukuchiyama Castle, conversion stone
Fukuchiyama Castle that Mitsuhide Akechi who subjugated Tamba in 1579 (Tensho 7) constructed a castle. There is tradition that attracted stone pagodas such as five-ring towers from neighborhood. However, it is said that Mitsuhide distributed stone which serves as the compensation while we collect building stones. We are authorized by 100 Japanese castle fine castles sequel to. Opening time paid to castle tower part (as Hometown Museum admission): From 9:00 a.m. to 5:00 p.m. (as for the admission until 4:30 p.m.) closed days: Every Tuesday (in the case of holiday the next day) admission charges: 320 yen for adults, child (the small, junior high student) 100 yen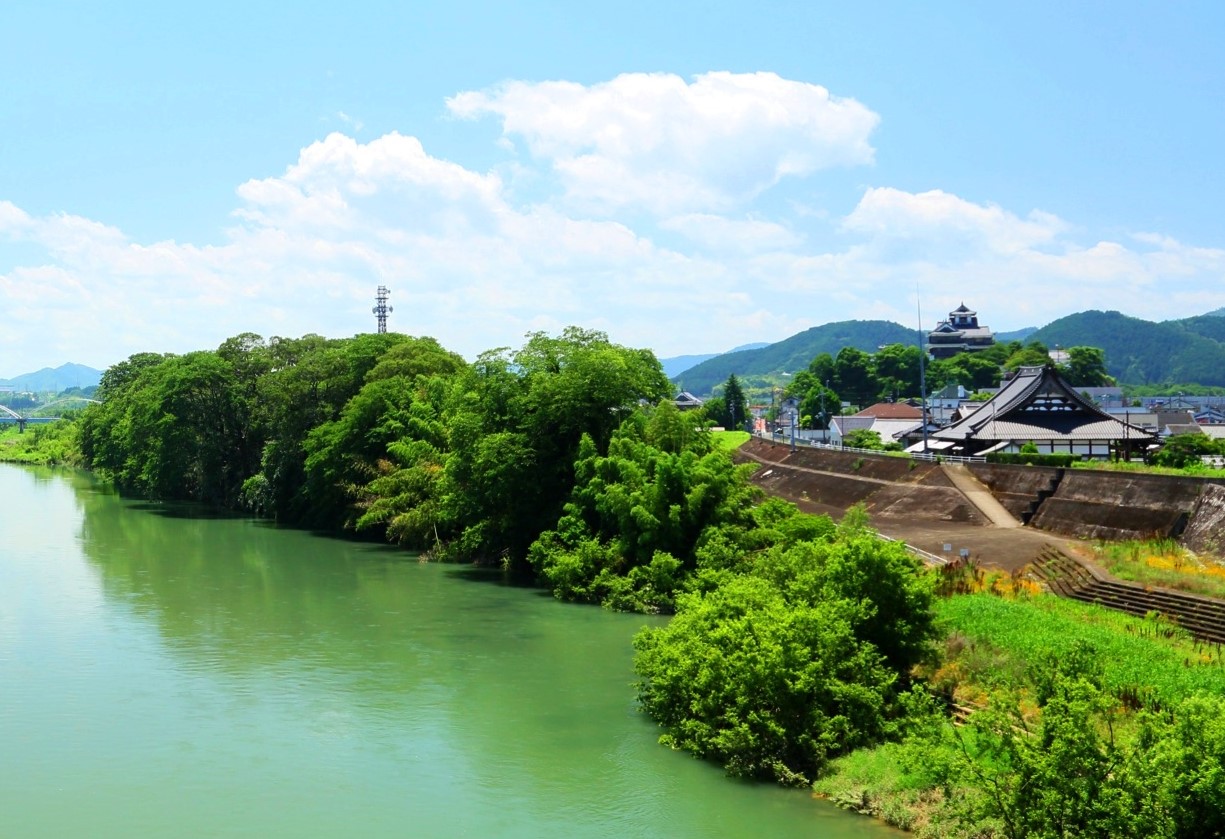 04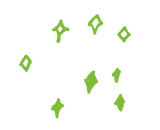 Akechi thicket (Jagahana bank), Yura River wharf
Because (1580) Mitsuhide Akechi builds castle town in 1580, big in those days; became U-shaped, and river repaired straight the Yura River which flowed, and built dike very much. There were wharfs more than ten places in the Yura River of the neighborhood of biding awhile before taking action bridge and supported distribution of castle town in those days.
05

Light Kakuji (Fukuchiyama Castle castle gate)
The main gate of a Buddhist temple removed and rebuilt castle gate of Fukuchiyama Castle, and is the light Korai gate made with slightly thin material according to the sign.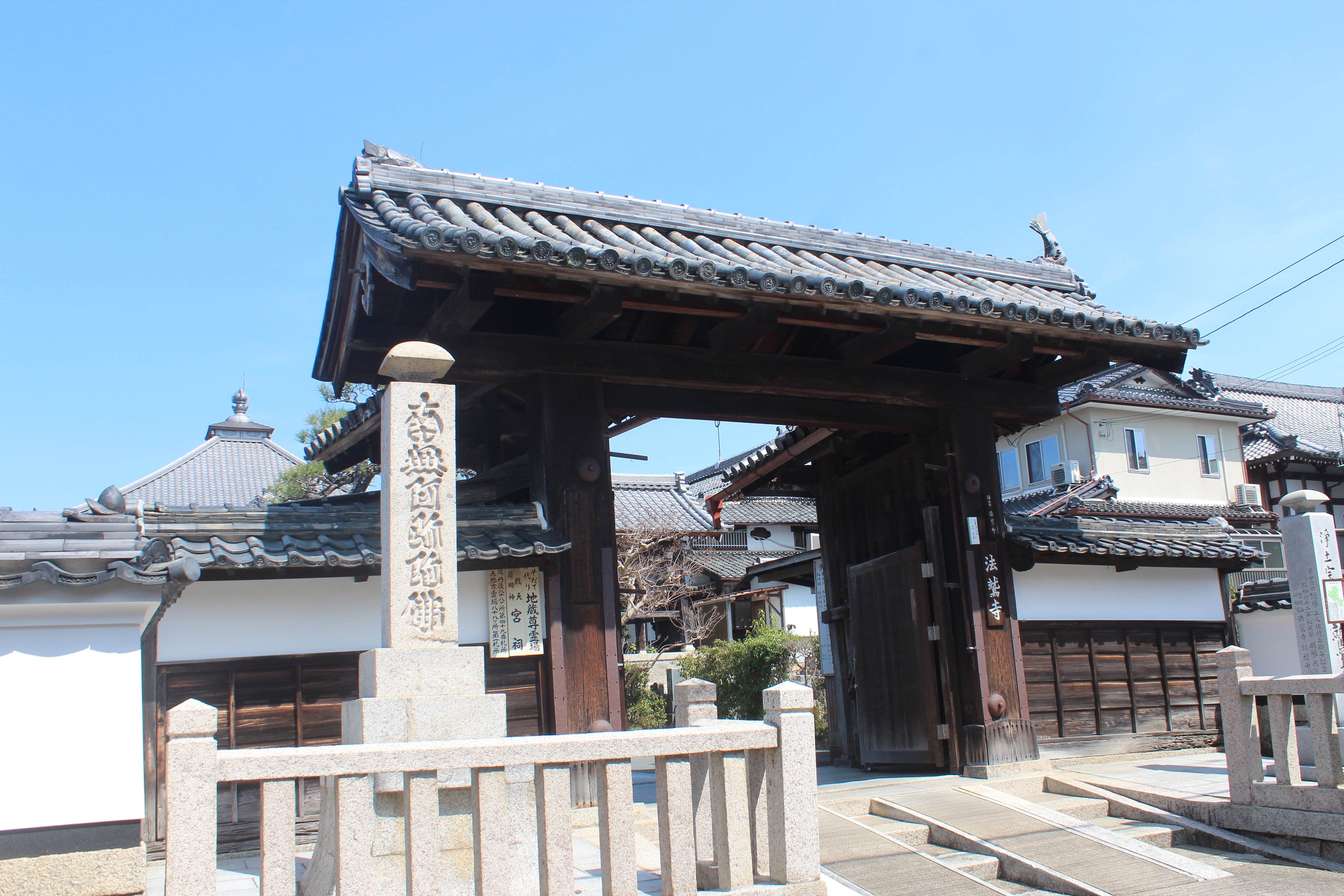 06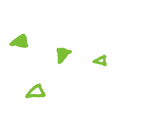 Law eagle temple (Fukuchiyama Castle castle gate)
This temple seemed to have protection of Fukuchiyama feudal lord. The main gate of a Buddhist temple of this temple is the Korai gate in castle gate of Fukuchiyama Castle. It is temple which stared at the history. Temples crowd in the circumference and are called Teramachi.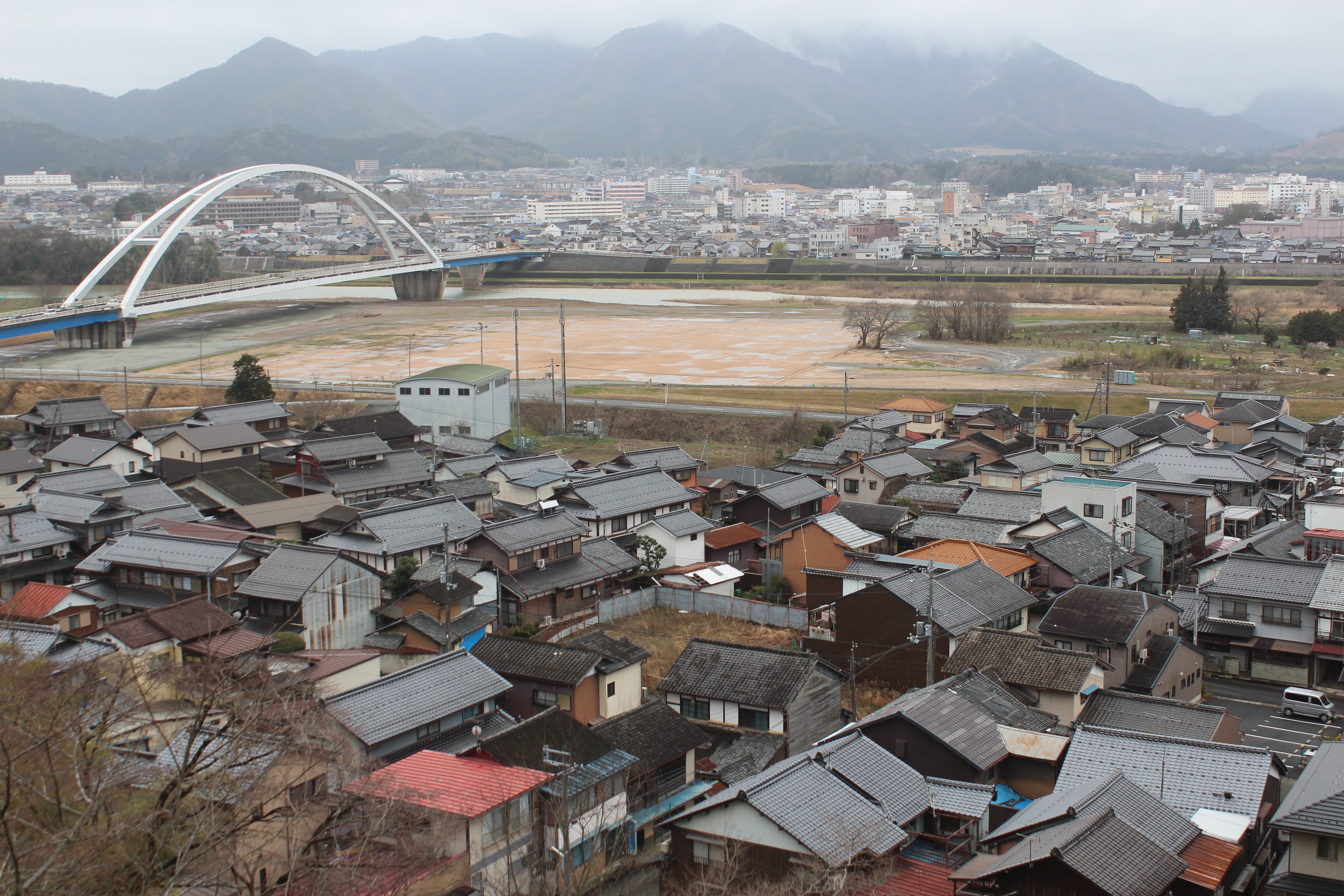 07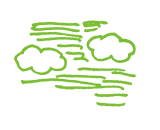 Izaki Castle trace
In 1579 (Tensho 7), Mitsuhide Akechi subjugates Tamba and constructs a castle in castle Fukuchiyama Castle in the early modern times. Izaki Castle sign to introduce the figure just before that into in now will tempt us into the age of civil strife. It is got close to citizen as famous spot of cherry tree in spring. (as for the photograph scenery from Izaki Castle trace)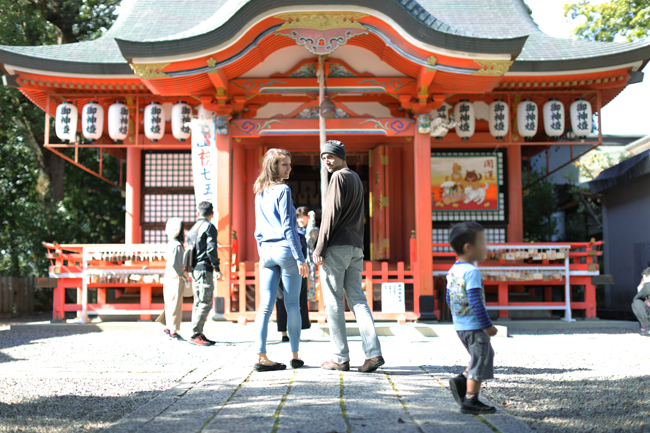 08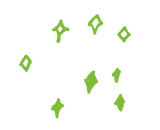 Goryo Shrine
We are considered to be Shinto shrine dedicated to Mitsuhide Akechi who defeated Nobunaga by Honnoji Incident as "the spirit of a dead person". In addition, we seem to collect veneration as great man here because Mitsuhide Akechi established good government here.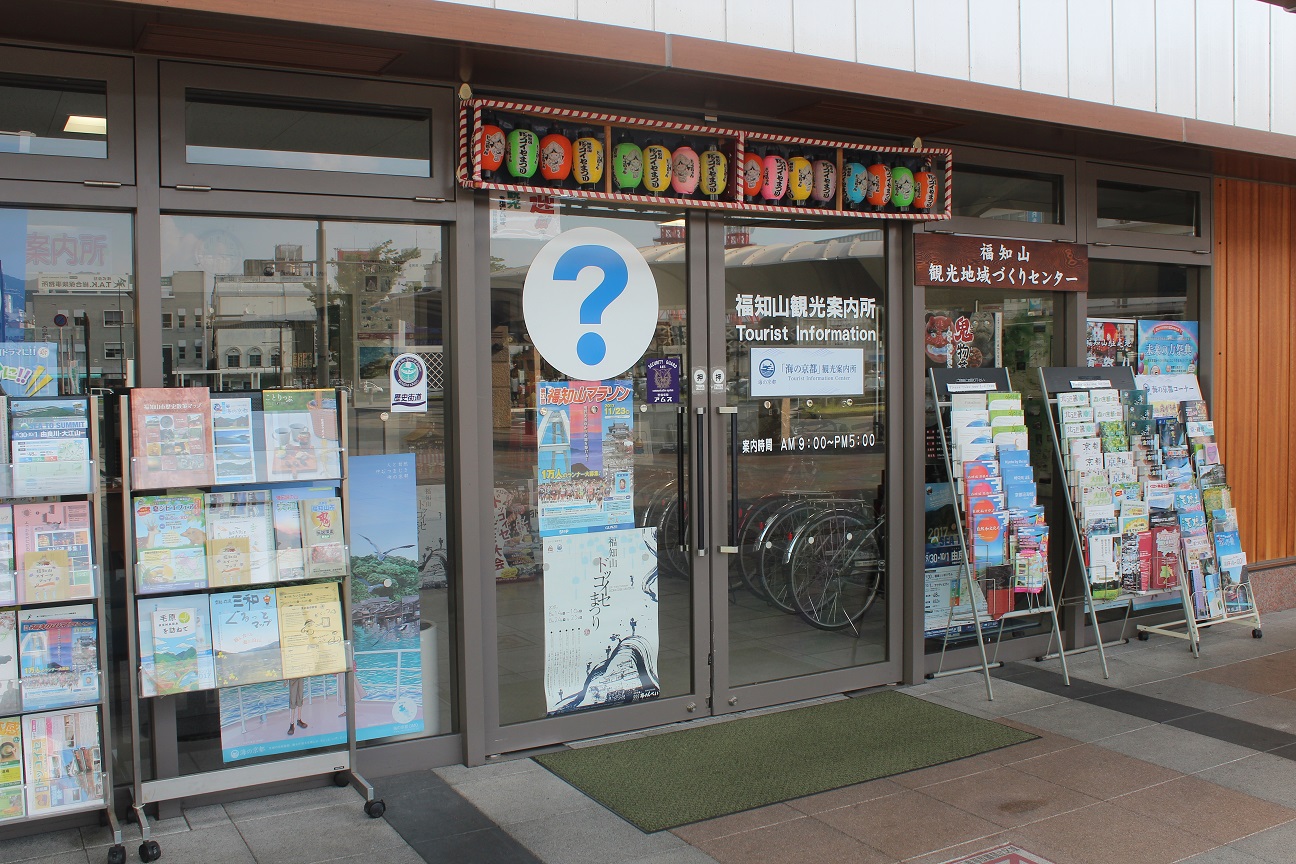 09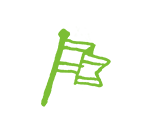 Fukuchiyama tourist information center
It is returned rent-a-bicycle at Fukuchiyama tourist information center.

01 Fukuchiyama tourist information centers
Bicycle five minutes

02 surface heaping up stone walls
Bicycle three minutes

03 Mitsuhide Akechi construction of a castle Fukuchiyama Castle, conversion stone
Bicycle two minutes

04 Akechi thickets (Jagahana bank), Yura River wharf
Bicycle two minutes

05 light Kakuji (Fukuchiyama Castle castle gate)
Bicycle six minutes

06 method eagle temple (Fukuchiyama Castle castle gate)
Bicycle 12 minutes

07 Izaki Castle trace
Bicycle 15 minutes

08 Goryo Shrine
Bicycle six minutes

09 Fukuchiyama tourist information centers